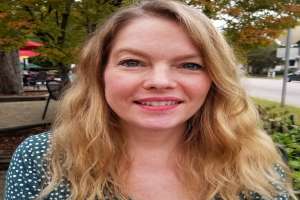 Cori joined Stuart Law Firm in 2015, bringing more than 20 years of experience in housing, human service, management and law. Her varied background combined with her meticulousness, work ethic and willingness to go the extra mile serves her well as the Manager of Collection Services.
Cori grew up in Massachusetts and graduated magna cum laude from Mount Holyoke College. More than 10 years later, she obtained her Juris Doctor degree from the University of Connecticut School of Law. Prior to joining the Firm, she worked as a legal analyst with the Brattle Group in Boston, Massachusetts and represented clients as part of the Volunteer Lawyer's Project of the Boston Bar Association.
In addition to assisting with all aspects of civil litigation, Cori also coordinates financial matters for the creditors rights area of practice overseeing a team of paralegals and legal interns.
Away from work Cori enjoys traveling, hiking, playing games, and reading non-fiction.